Online Shops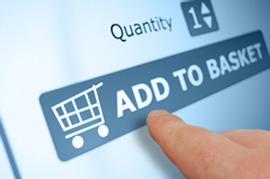 Allow your business to significantly expand its customer base by selling their products to not just their local neighbourhood, but to entire Australia via the power and reach of the internet.
GrowFast Online can offer you a complete ecommerce system that is perfect for SME's looking to sell their products or services online.
Turn Browsers into Buyers!
24 hours access to your products and services.
Increase sales and create another revenue stream for your website.
Quality Design
Ensuring your online shop comprises powerful design, easy navigation and quick functionality.
GrowFast Online's talented team of professional web designers work with you to create a custom design for your ecommerce website that works for your business. Click here to see our impressive portfolio.
Affordable
GrowFast Online specialises in keeping costs down while still providing a quality product and service. Enquire to see our unbeatable prices.
Manage your product catalogue
Access to the backend of Online Shopping interface, you are in full control of the content of your ecommerce website. This is important as it saves you time, money and keeps your website up to date.