Why have a mobile site
Top 5 reasons to have a mobile site
Mobile phones are overtaking PCs as the most common Web access device worldwide and by 2015 internet browsing from mobile devices will have a greater volume than that from desktop devices.
Mobile websites are specifically designed for smart phones - Normal (Normal full websites on mobiles are hard to read and navigate, key information on the website is not displayed prominently.
Expanded websites are not designed for optimal download speeds on mobiles, they take too long to load and make browsing an unpleasant experience.
Engage your users immediately with one click access such Click to Call and Enquiry Button; visitors are much likelier to contact your business via phone.
According to a research, 62% of mobile users browsing a mobile website are searching for the store location and directions RIGHT NOW. A Map on your mobile website will enable your customer to find directions to your location quickly.
Did you know?
Australia is placed second in the top 5 countries with highest Apple iOS (iPhone,iPod Touch, iPad) market penetration:
Singapore

Australia

United Kingdom
Switzerland
United States of America
Soucre: smh.com.au
The most popular activities Australians are undertaking specifically using mobile Internet are:
Looking for maps and directions

(67%)

Browsing new sites

(59%)

Looking for products and services

(56%)

Using a social network site

(56%)
Checking sports results

(46%)

Looking for suppliers

(45%)

Downloading a mobile app

(42%)

Using a satellite navigation

(40%)
Soucre: Sensis ® e-business Report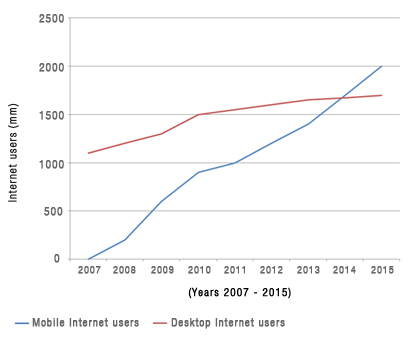 Mobile predicted to pass desktop Internet usage by 2015
- Morgan Stanley
If you need more clarification
Call us now on 1300 109 600
* Once we have the required details from you, the website will be completed for you to review in 7 business days.